This exhibition presents photographs depicting a series of performances that involve operatic and spoken word responses to themed poems, whilst simultaneously wearing inflated and hand drawn props as fashion accessories or clothing. The poems reflect on Freud and Breuer's psychoanalytic approach to hysterical remedies, drawing emphasis to the 'comfort' of Freud's couch. Images are also taken from popular television, later to be re-appropriated though digital and dark room techniques; these works are selected from moments of uncontrolled excursions of heightened emotional states - some fictional - some authentic.

Holly Birtles practice, often culminating in expressionist and abstract images are the combination of photography with collage, painting and sculpture, a layering of process and technique that challenges the long-established tropes of the medium.

Her imagery is a complex process, simultaneously investigating form and gesture amid a portraiture process that become removed, flattened and alienated. Often starting as sculpture and with the introduction of her subject, at once performing, playing and sitting for work, the model is incited to uncontrolled emotions, absurdisms that become captured as the focus of the work.

Birtles process, when photographed and manipulated, leaves the viewer far from passive. We are given glimpses into a world both of formality and insanity. Its art that aims to change the viewer's modes of behaviour and lays bare power structures in the works objectification. We are left looking at imagery that resits narrative or category, at once beautiful and obscene, funny and sombre as if some form of perverted historical document stripped of time.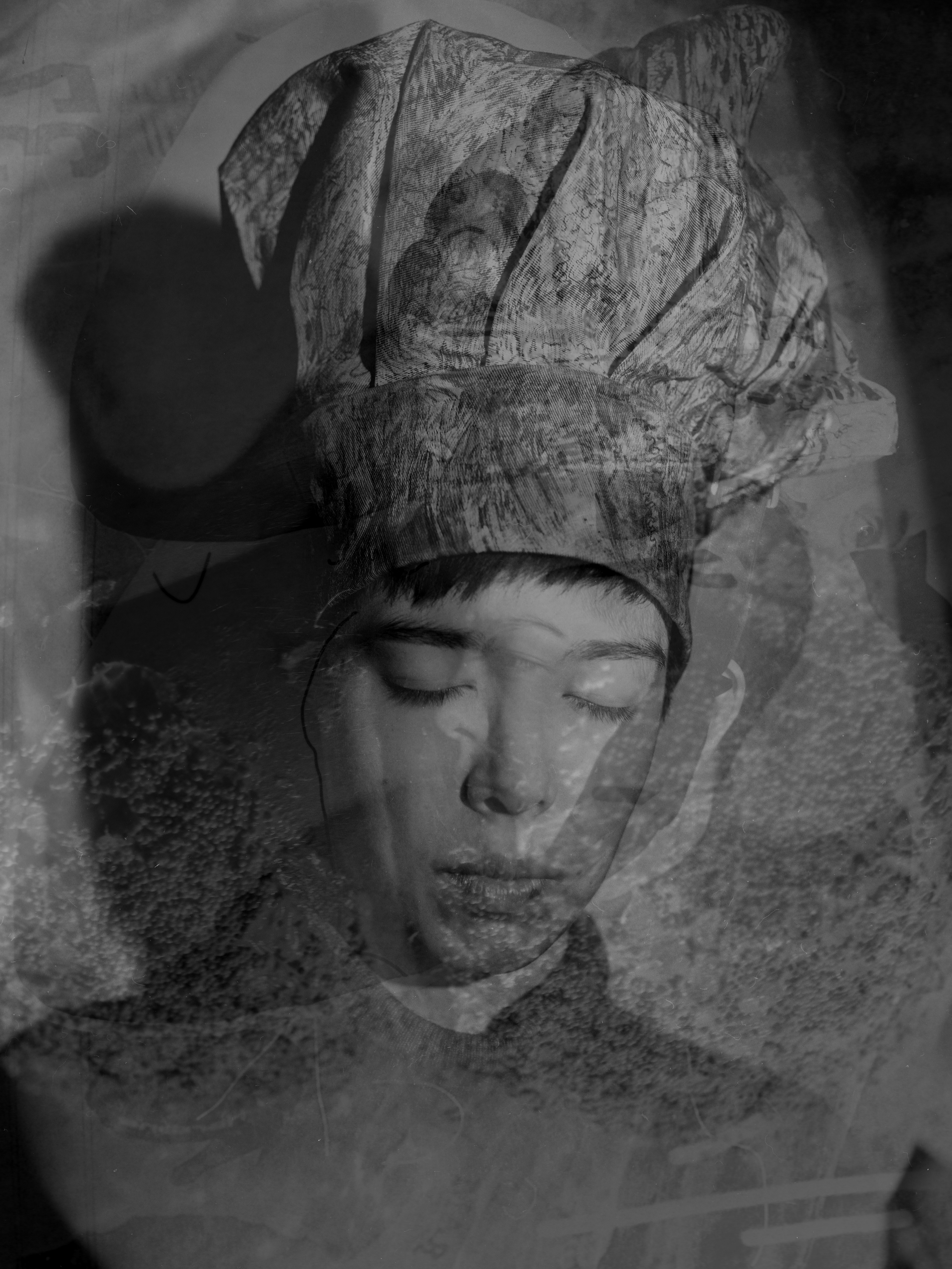 LAZY BOY

HOLLY BIRTLES

18th - 27th May 2018