Teo and Kai, The Rond - Llew Watkins

27th March - 31st March 2018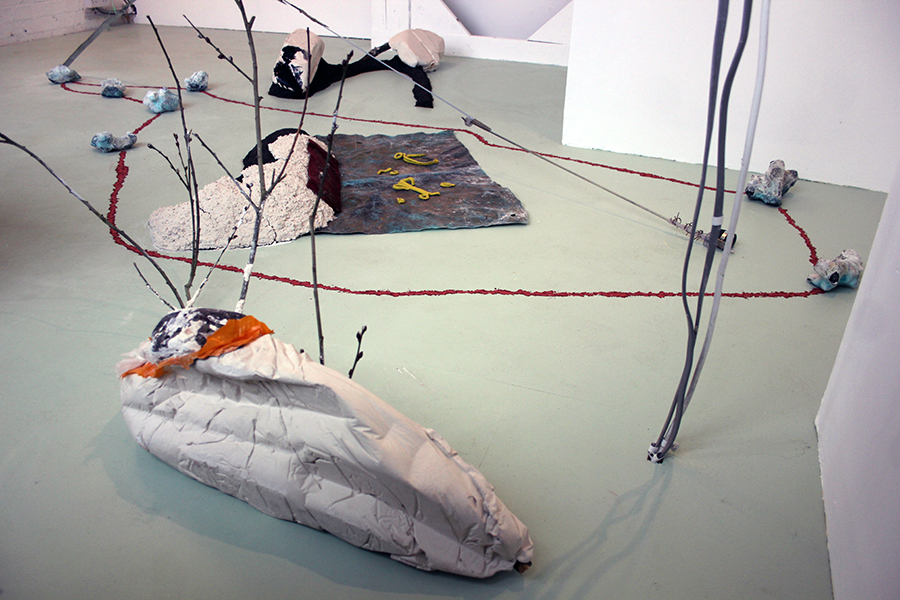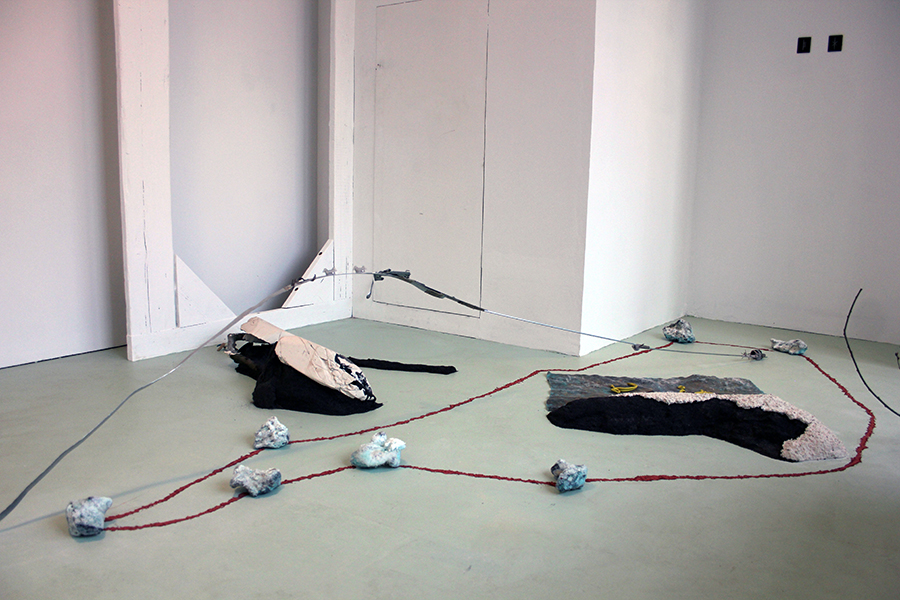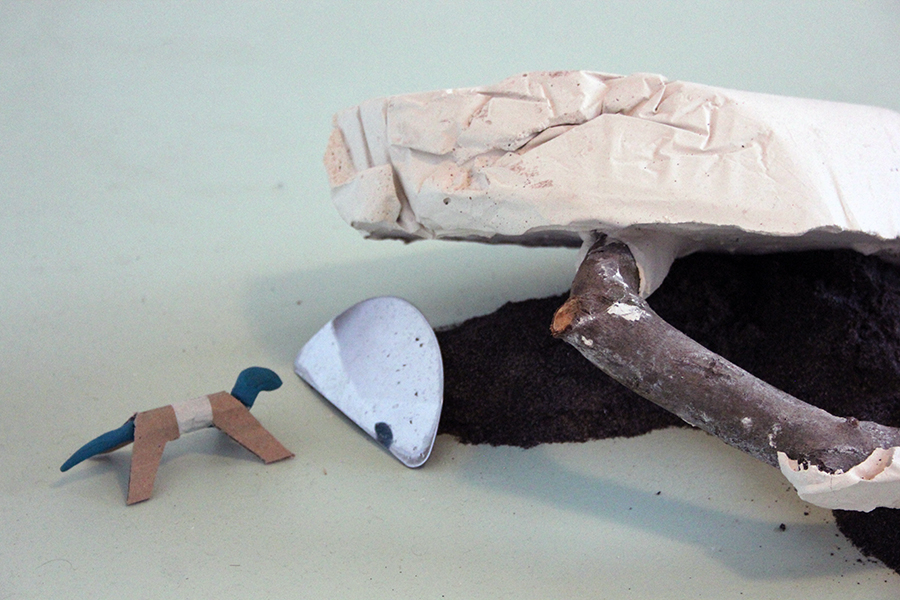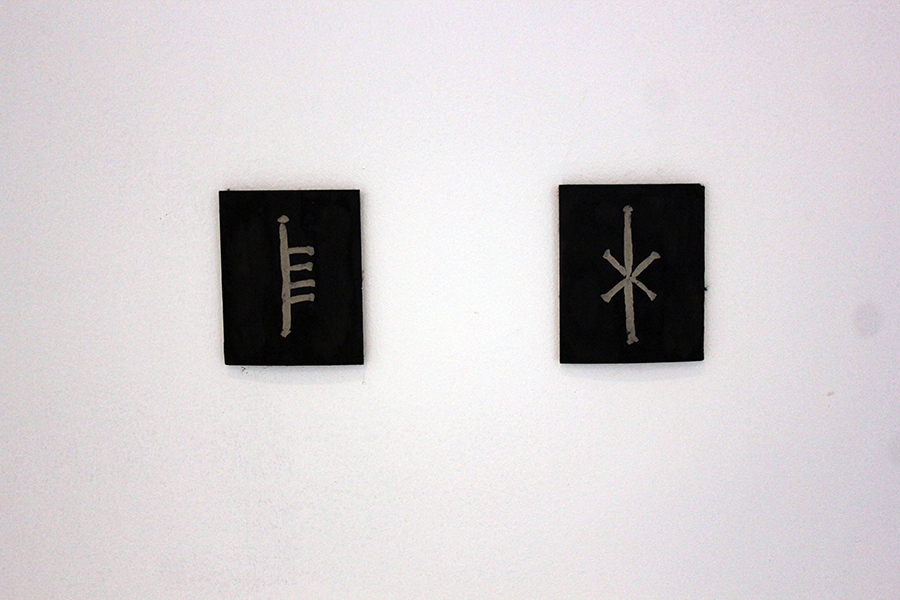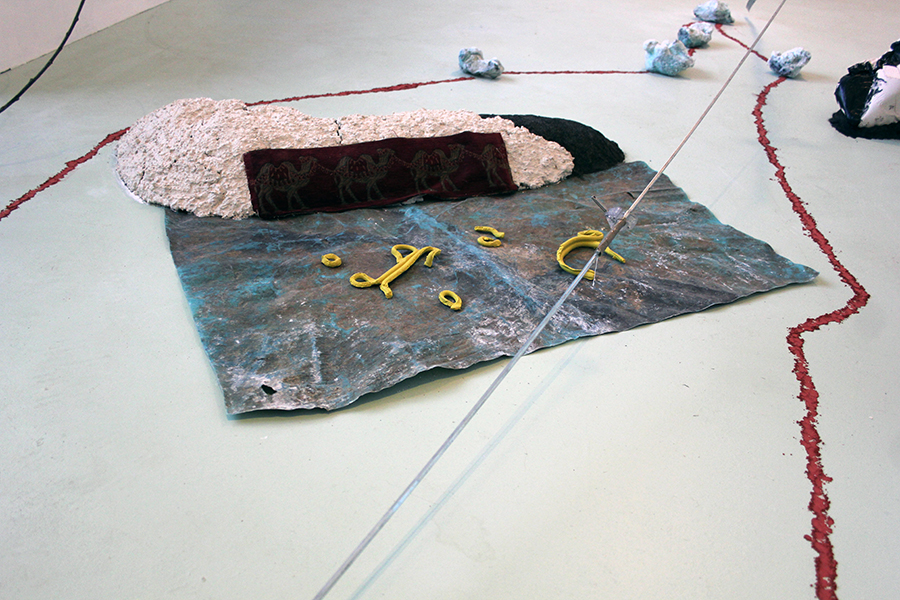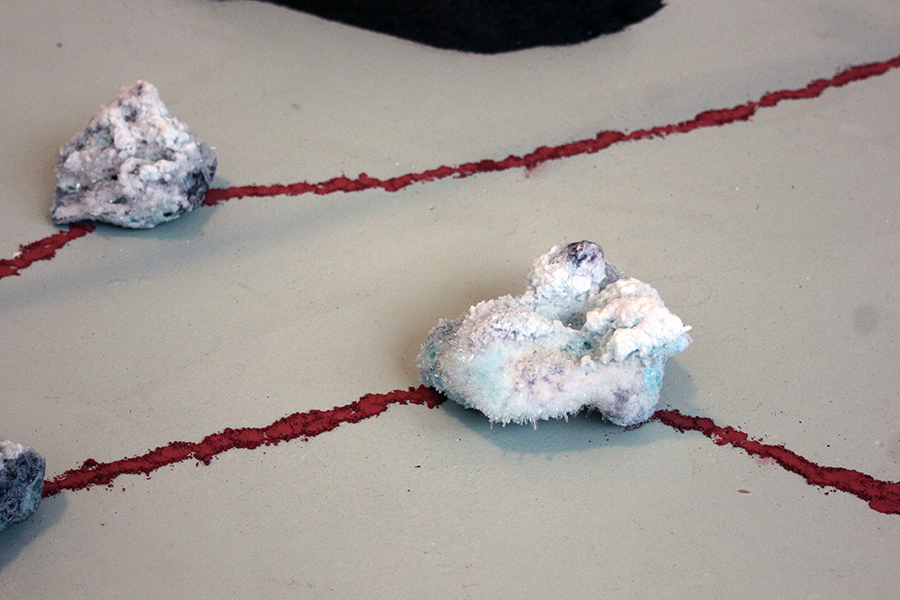 For Luna Elaine's inauguration, Llew Watkins has emerged from the depths, and brought with him Teo and Kai.

Since May 2016, Watkins has been developing Dressing up Bars, a speculative fiction narrative that presents the sprawling cultures of the Hemmed City, the spaceship-like chambers of L'enfant, and a number of other intensely real but absent environments as seen through the lens of Emily.

Teo and Kai, The Rond is the sculptural installation of two of the characters from Dressing up Bars. In a work that uses a complex symbolic language, Watkins physically constructs the essences of the two characters, their relationship, and their meeting at a physical location - The Rond. This process is part exhumation, part portraiture and part a method of mapping story through sculptural objects. We are asked to confront a piece of this inner world, a narrative made real, something personal, even private, at points cryptic, at points literal, in a sculptural form that for Watkins, takes him one step further in increasing the reality of a world that can then be refolded back into his book.

An accompanying text describes this process in more depth as well as highlighting two contemporary myth cycles; George Miller's Mad Max film franchise and the Viroconium novels by M. John Harrison; that, through not being overzealous about continuity or internal logic, reach at a deeper truth beneath the stories.

This exhibition presents the first in a five part sculptural series that Watkins is currently making at Grounded, a residency project in conjunction with Battersea Arts Centre at Growing Underground, a suitably futuristic farm 100 feet underground in Clapham.

Llew Watkins, b.1985, lives and works in Limehouse, London. His practice explores the relationship between the fictional and the real. Through sculpture, writing, performance, roleplay and model making, processes that cohabit with his religious life and practice, Watkins' unique approach to researching and writing his first novel incorporates object and ritual as much as the pen and the page

Llew Watkins would like to thank Amy Pennington and Olivia O'Brien who co-created the Grounded residency, and the rest of the Growing Underground team for their continued support. Watkins will present an exhibition of all five sculptures at Growing Underground on the weekend of the 19th and 20th of May.